Inform the Public of the Impact of Improperly Abandoned Oil Wells in Alberta's Natural Areas?
During my final year in the Information Design program at MRU, we conducted our Capstone Project, which focused on finding the root of a problem related to the UN's 17 Global Goals. We had to utilize our problem solving and information design skills, not only to identify a local issue, but to conduct enough ethnographic research to propose an appropriate solution.

Through our shared interest in the environment and the Life on Land Global Goal, my project partner, Rachel Ashauer, and I began by brainstorming potential problems and solutions through an ideation process of mind-mapping, list-taking, and storyboarding.
After much discussion, preliminary research, and guidance from our peers and professors, we decided to base our project on informing the public about Alberta's oil wells and the environmental problems they cause when improperly abandoned. Our goal was to educate the public, promote change in perspectives, and spark conversation about how oil wells work and are regulated within Alberta.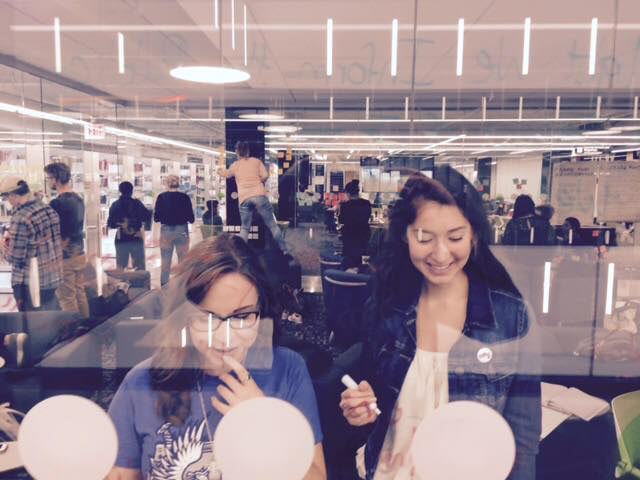 In addition to gathering ethnographic and desk research from online sources, we reached out and conducted phone, email, and in-person interviews with various Albertan industry workers who have various roles and responsibilities working with oil wells and the abandonment processes.
From these interviews, we learned a lot more about our topic, which gave us the necessary knowledge and guidance to begin developing a system map and solution to our problem.​​​​​​​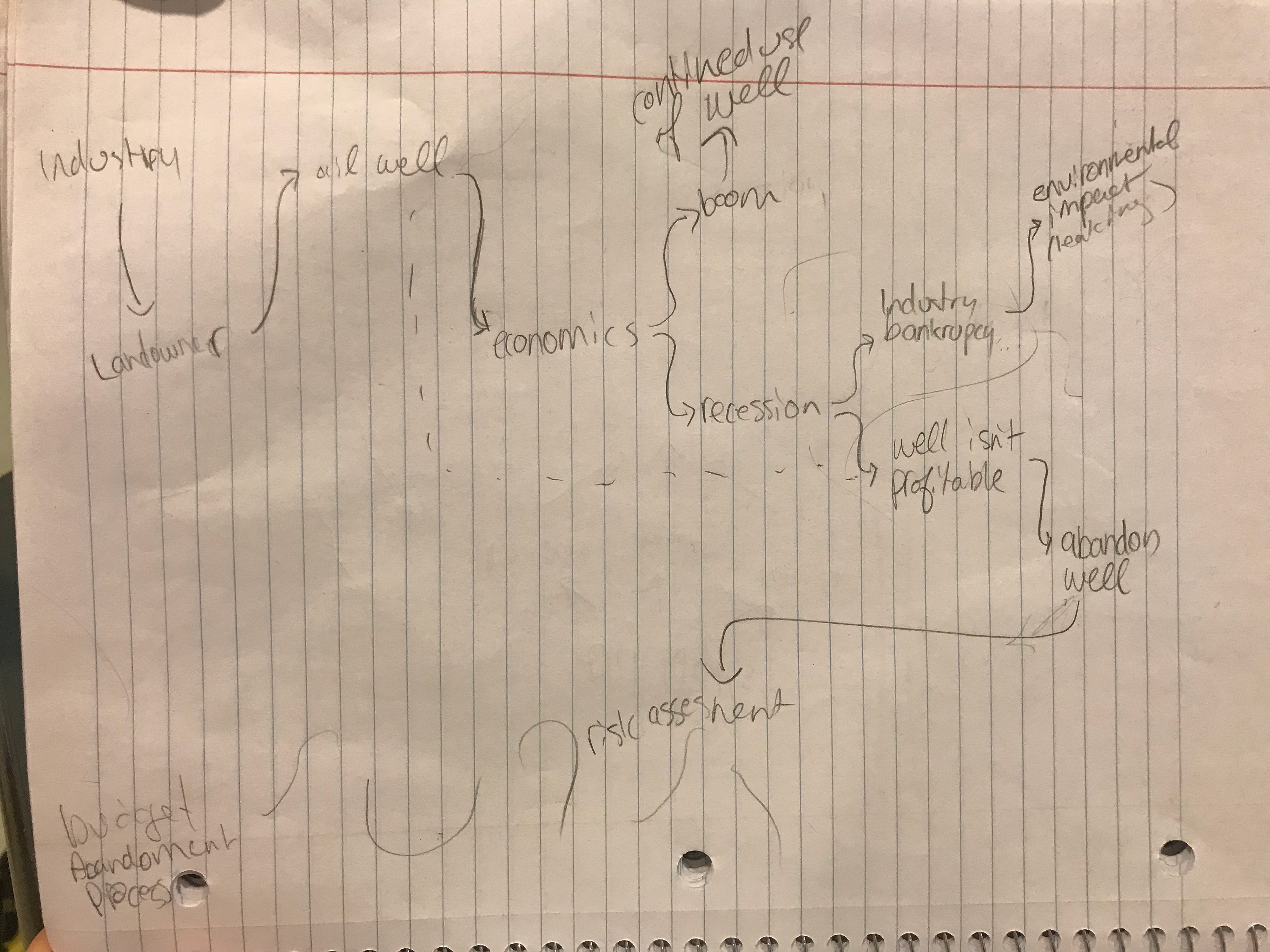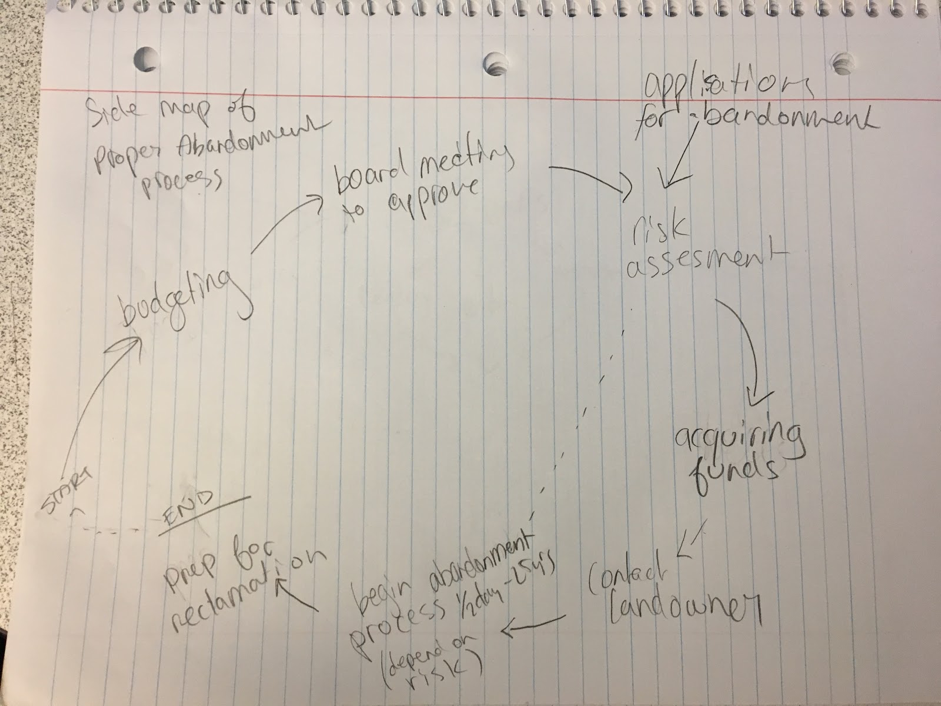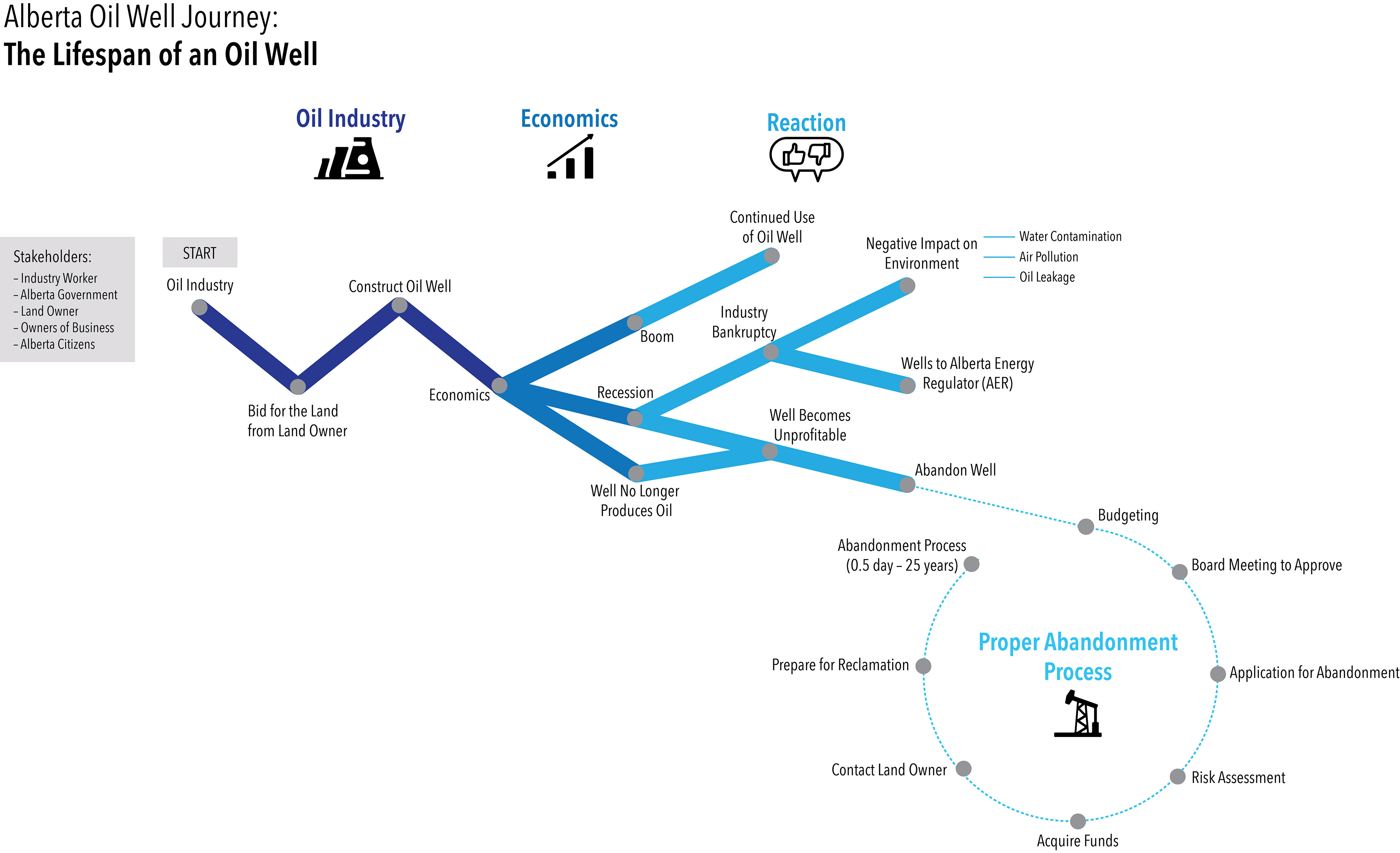 With our condensed knowledge from research and interviews, Rachel and I gathered our work into a process book, in which we outline what we've researched and what our solution has developed to be.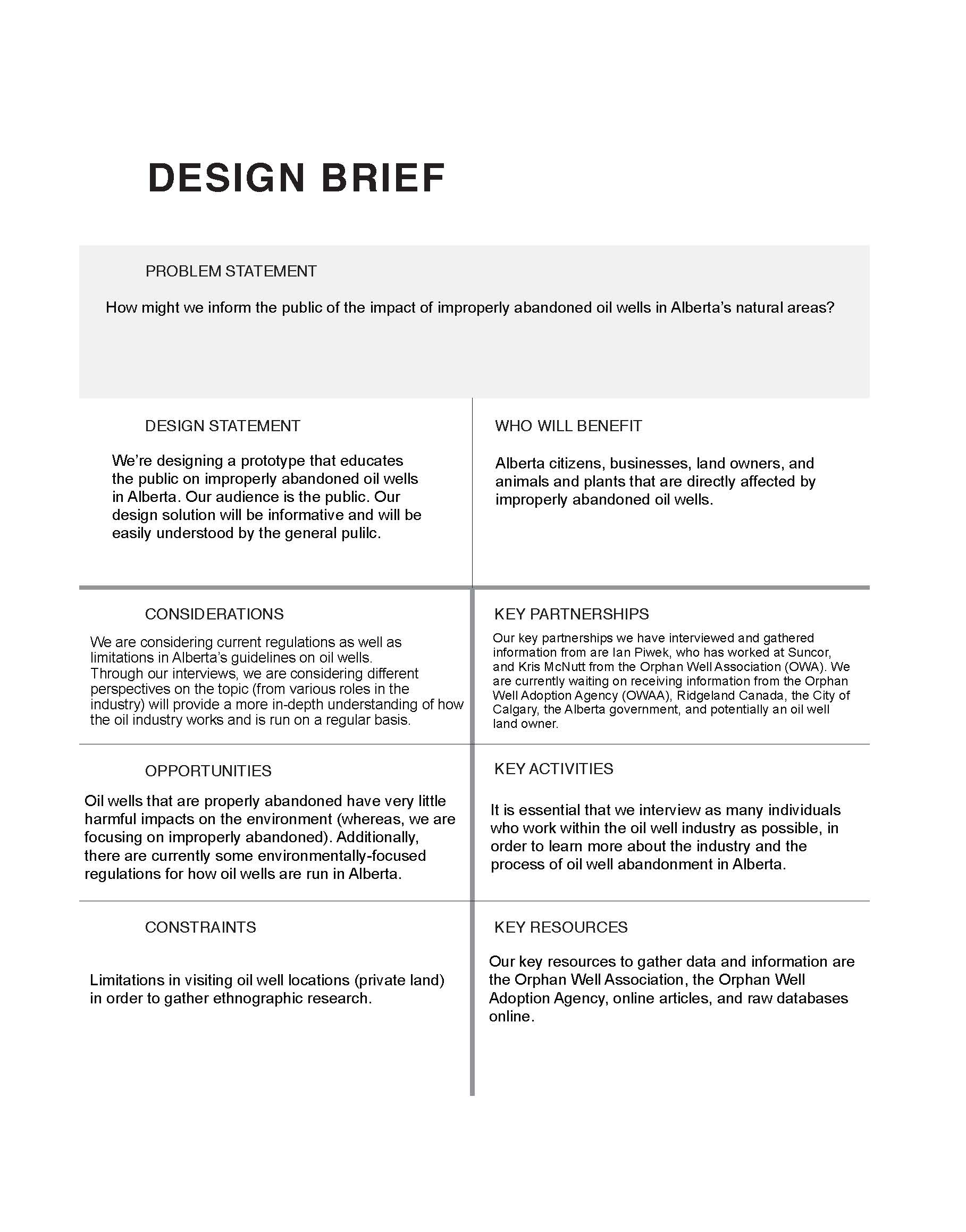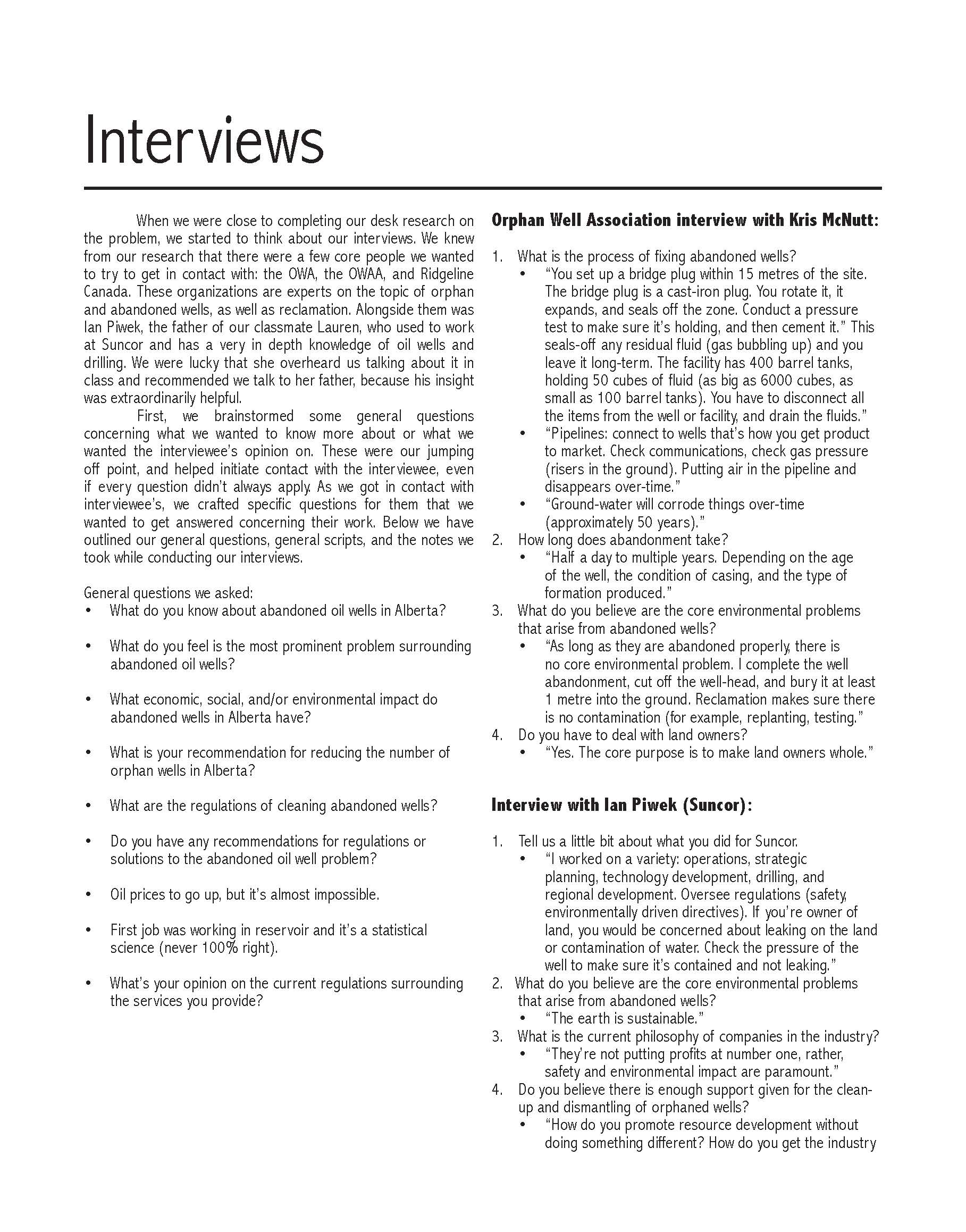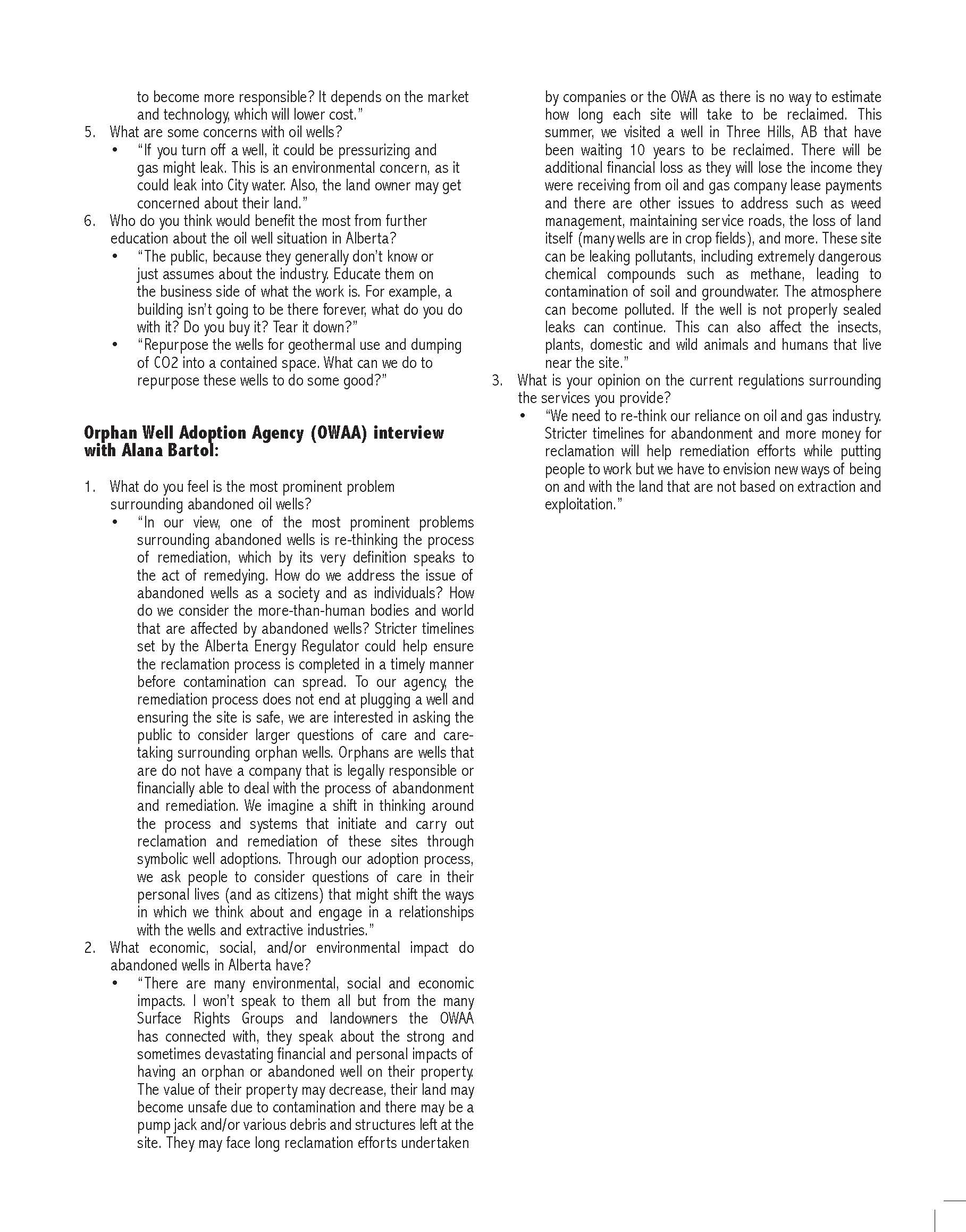 Our solution was to create an educational campaign called "Left Behind" along with a public art exhibition placed in urban areas around Alberta, which encourages the public to inform themselves about Alberta's improperly abandoned oil wells. The art installation will feature a life-sized oil well as a statement piece, urging the public to engage. We want the campaign to educate and create public support in hopes of promoting and encouraging companies to put more regulation on properly closing oil wells in Alberta.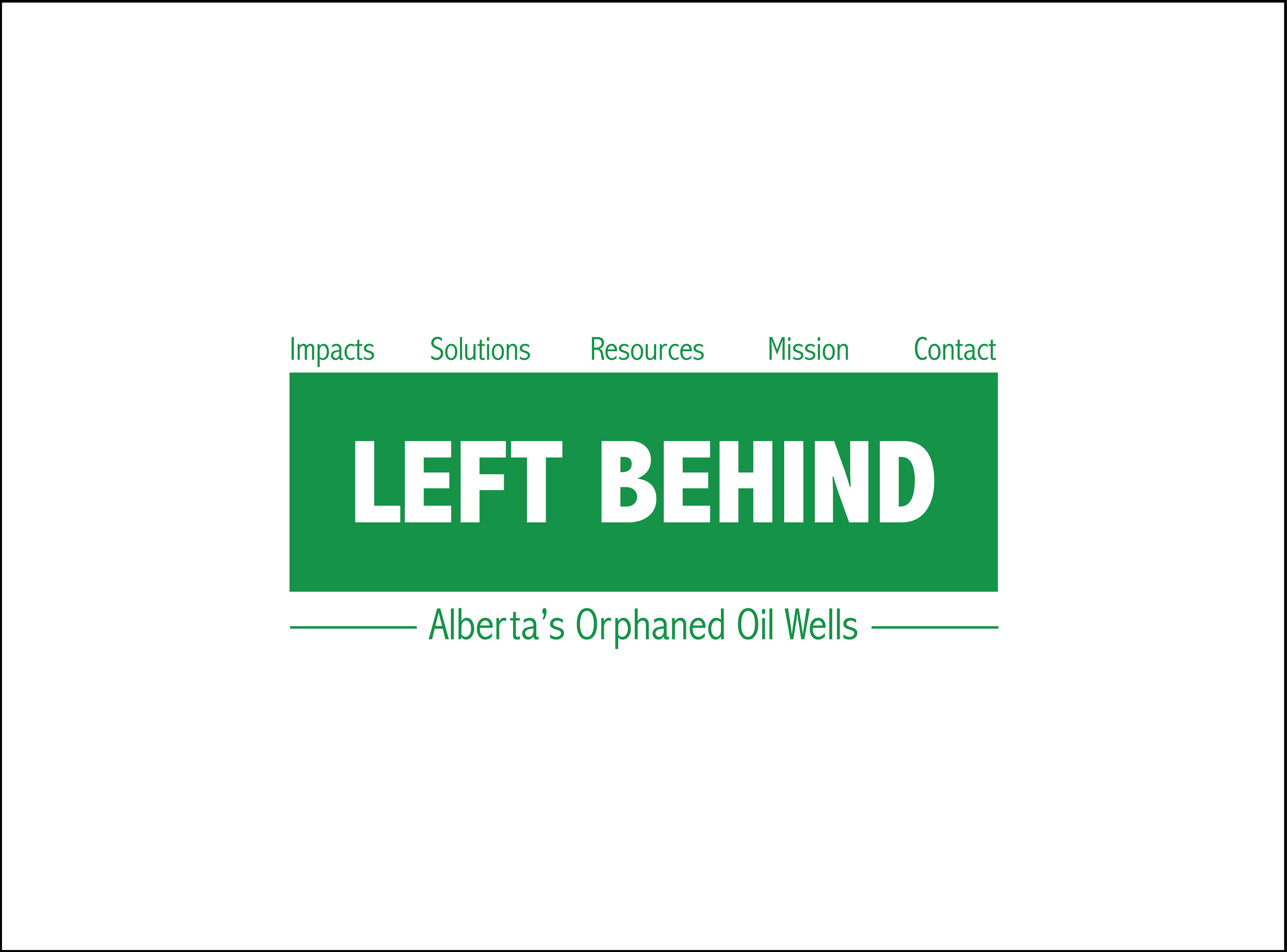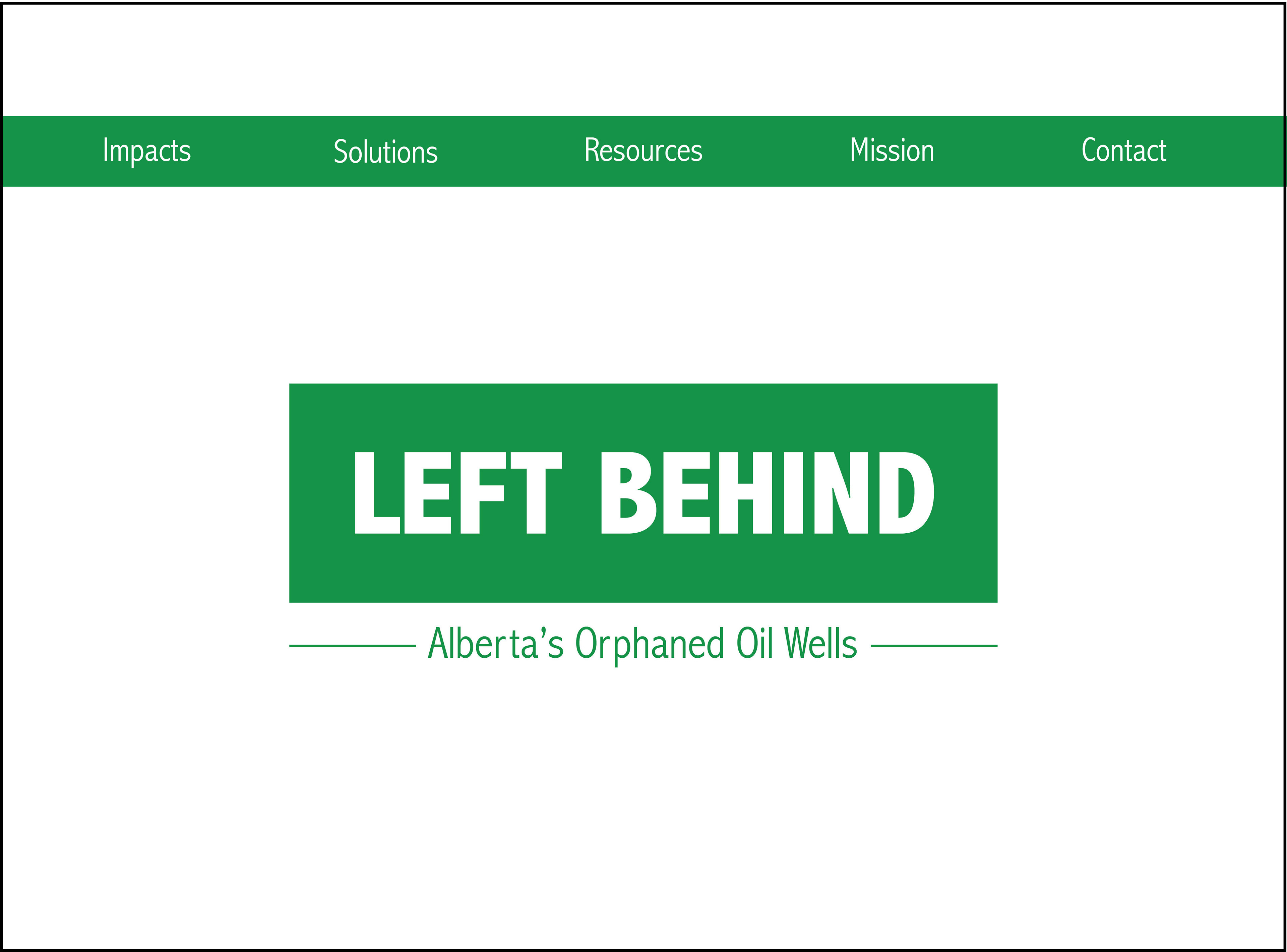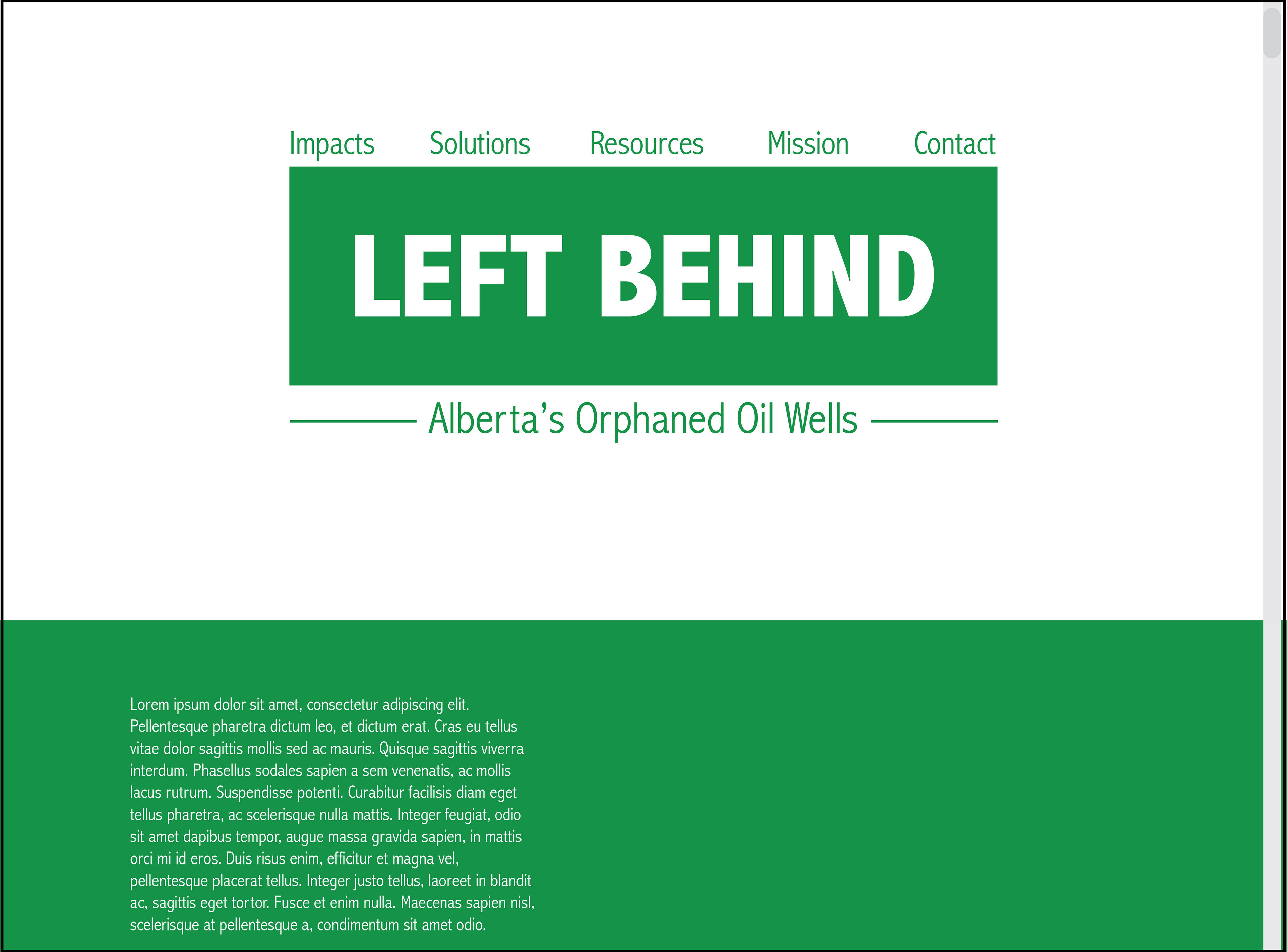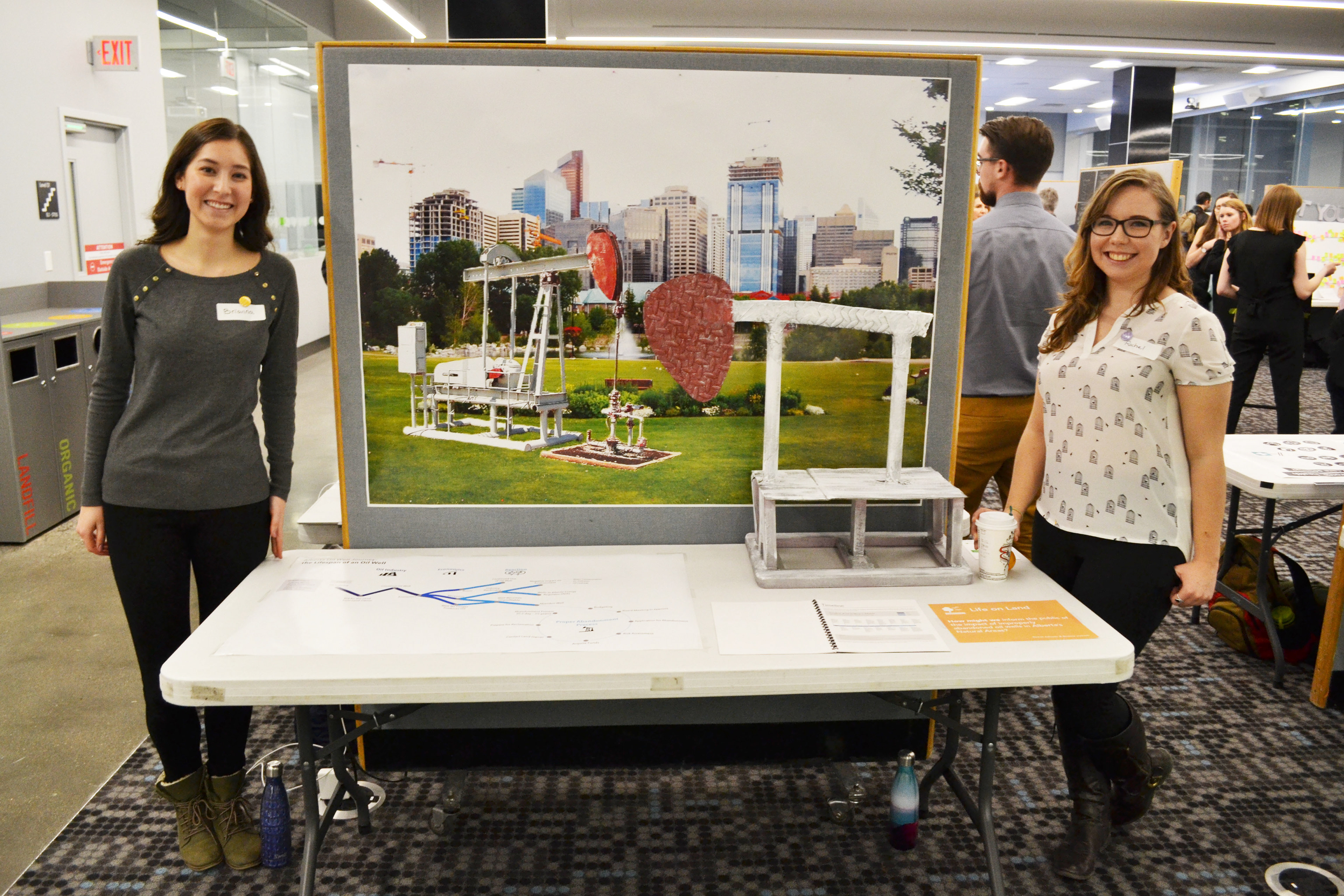 At the end of the semester, our class hosted an exhibition called "Humanly," with our focus on human-centred design, processes, research, problems, and solutions.
During the exhibition, I spoke to the public about the procedures of abandonment for oil wells and how it affects Alberta's environment, as well as our design processes and extensive research that back-up our solution and identification of the problem.
To create an emotional response to the subject, we created an image that depicted a popular Calgary location with an oil well in the middle of it, suggesting that although there are hundreds of improperly abandoned oil wells in Alberta, the general public doesn't know about them and their negative impacts on citizens and the environment.