Open Calgary Usability Test
In collaboration with the City of Calgary, my project group and I conducted usability tests using qualitative and quantitative measures in order to obtain information, such as user satisfaction, about the City of Calgary's Open Data Platform website. The City of Calgary officials asked students to not only conduct the tests, but also provide meaningful recommendations in order to further the productivity and usability of their site.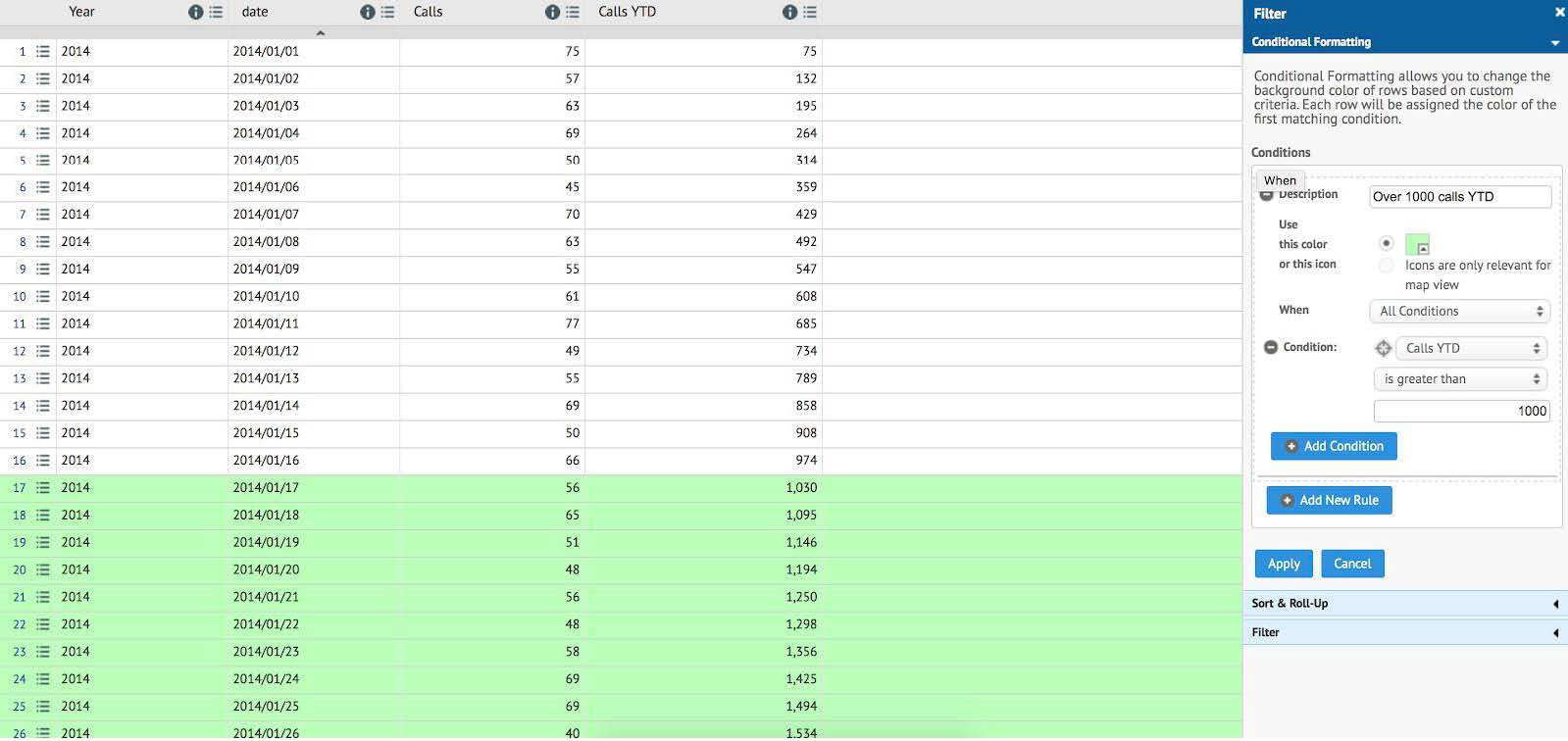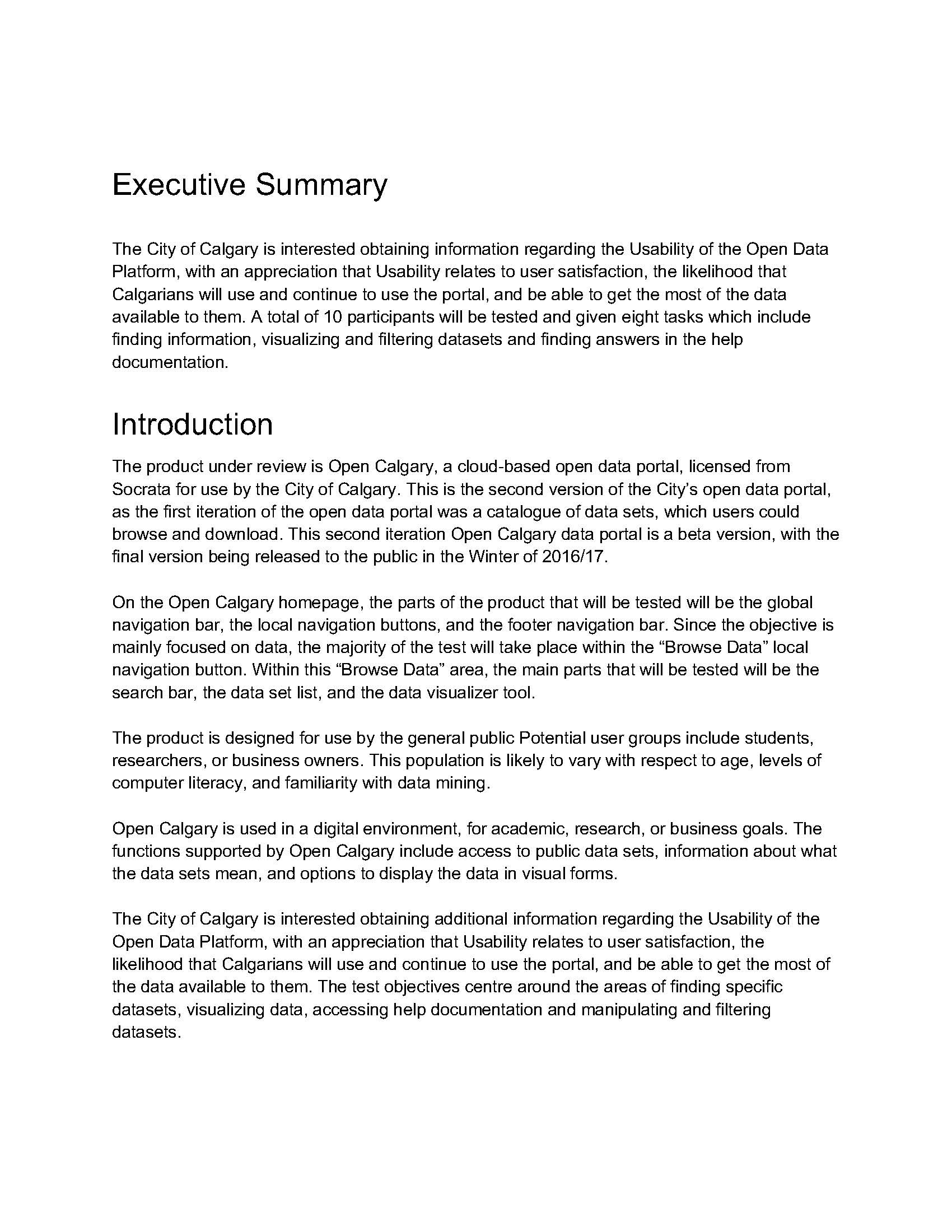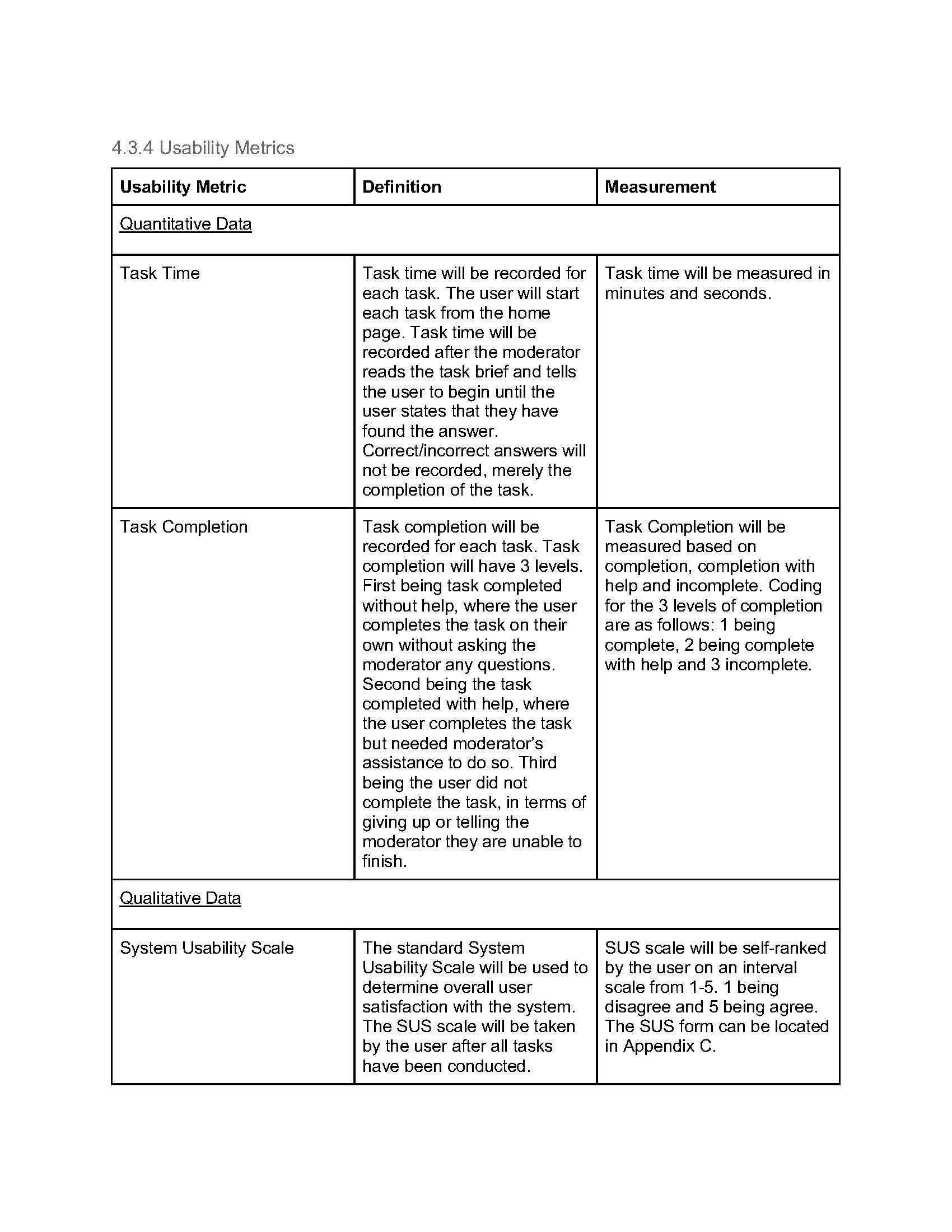 We created a 
demographic form
, distributed to all of our participants, 

which helped gather general information about the kind of participations we used for the tests. For example, we asked about age, level of education, and level of comfort in using technology.
Before testing, we provided a consent form for our participants to sign and acknowledge. Furthermore, we created instructions that outlined exactly how moderators must conduct the tests in order to maintain consistency and avoid bias. This included the testing environment, the types of participants, and reading a moderator script.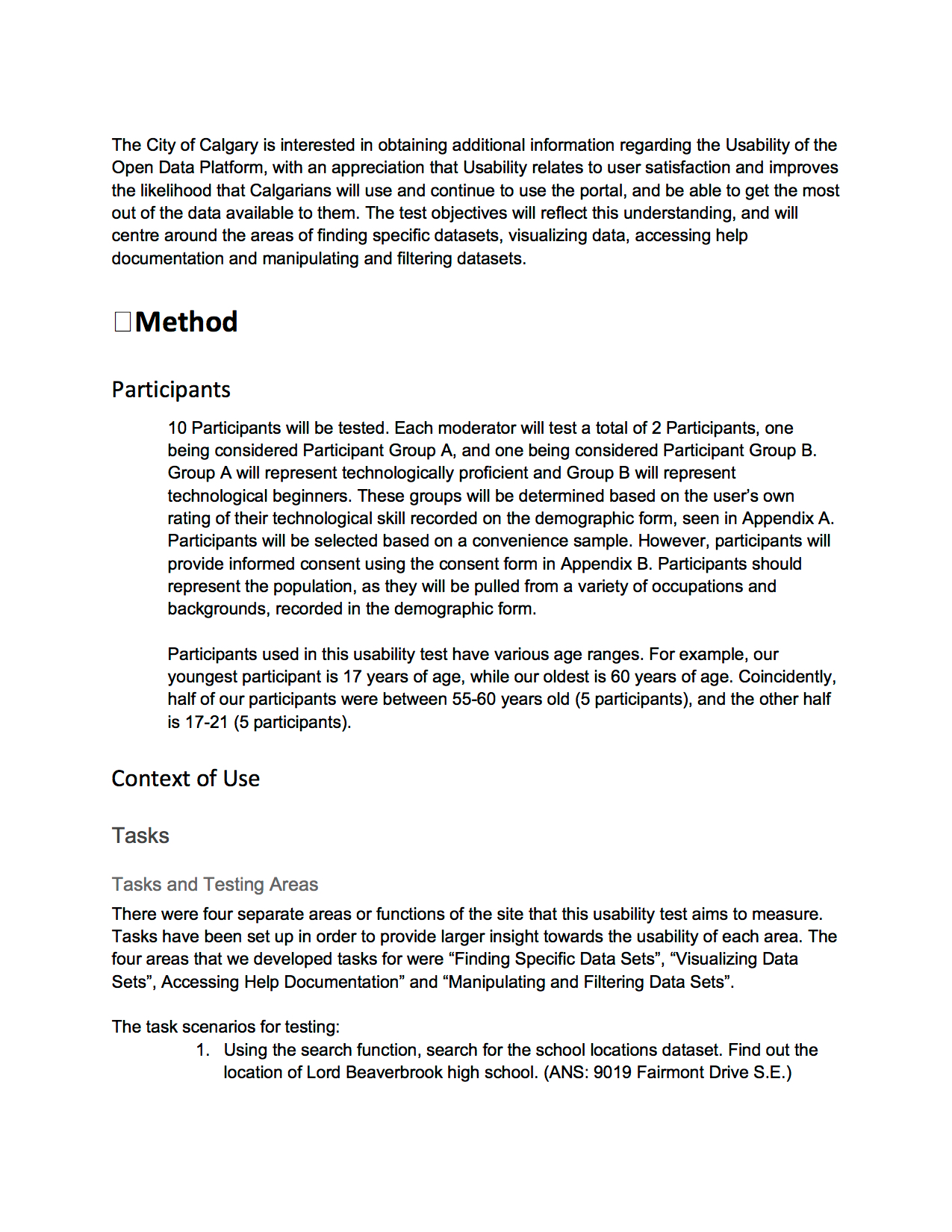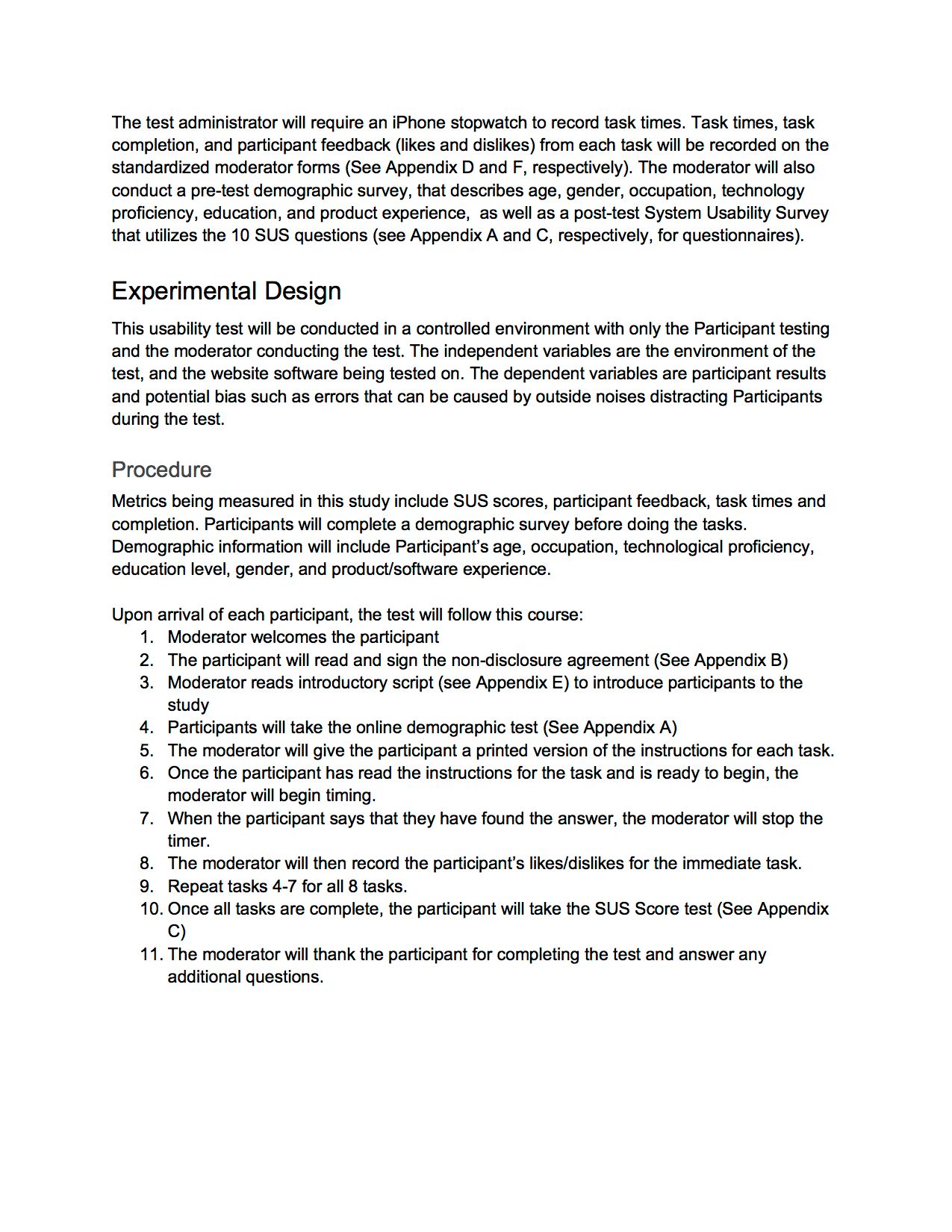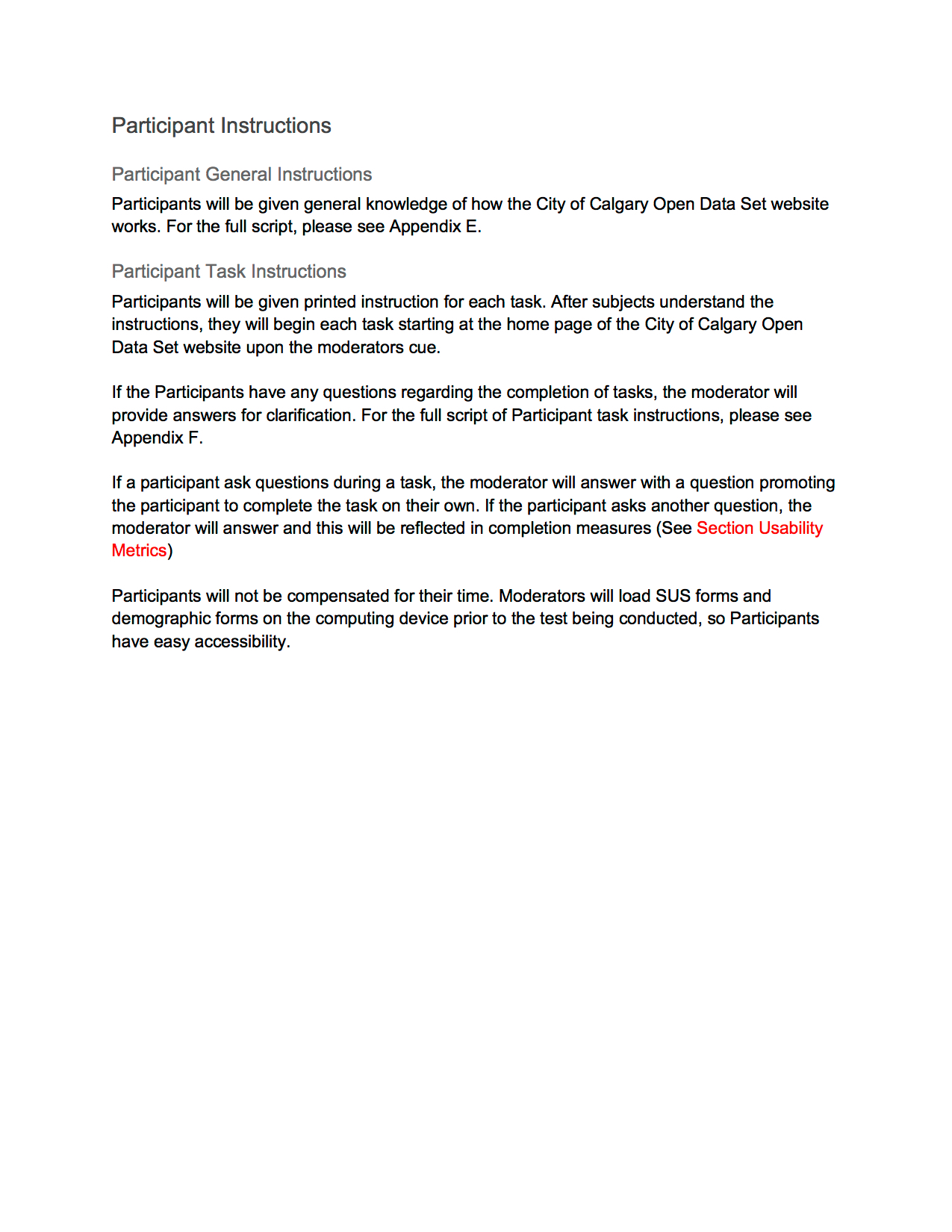 Throughout each test, I measured task time and task completion as quantitative data, and
System Usability Scale
(
SUS

) scores
and participation feedback as qualitative data. All data was recorded during the duration of the tests.
"I don't get it. Do I have to search again?"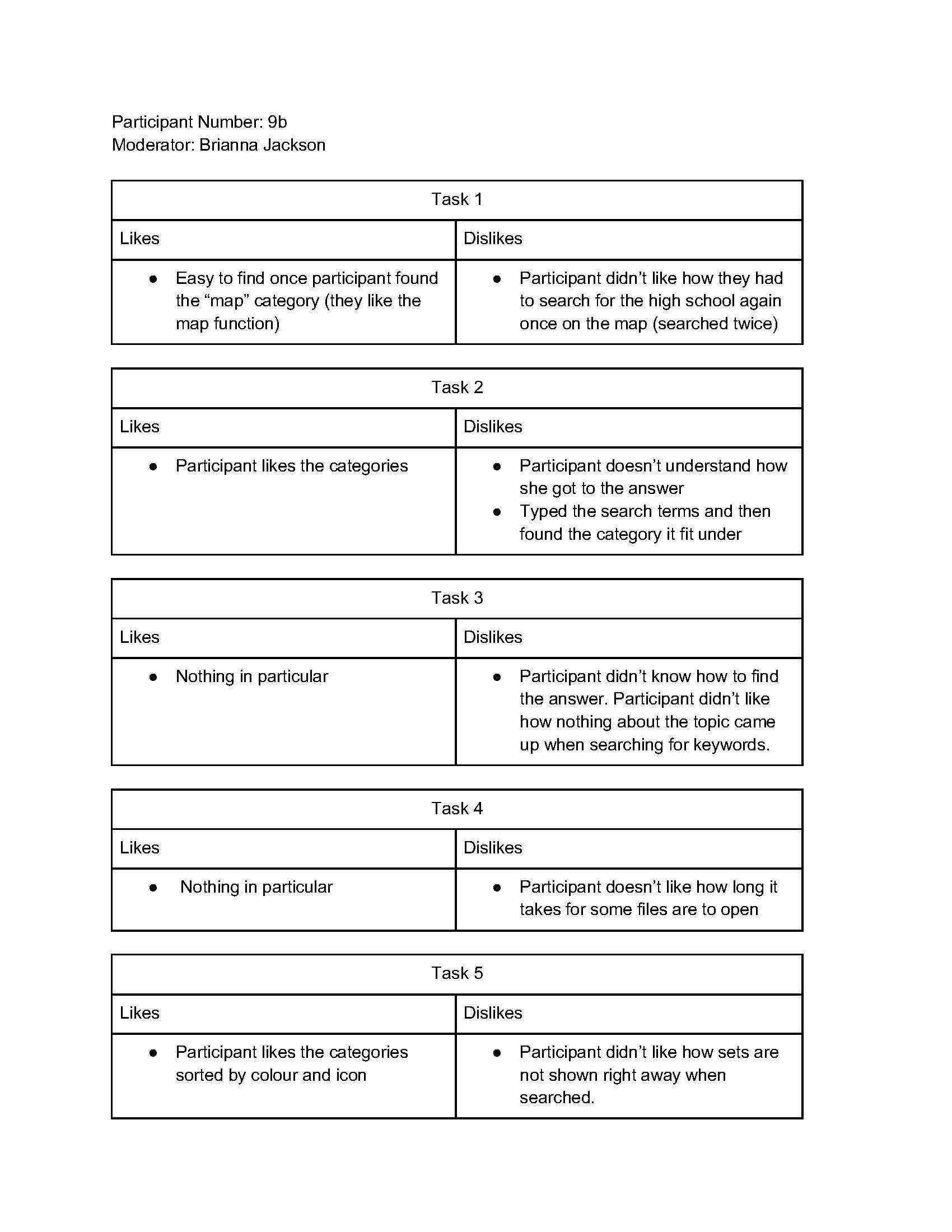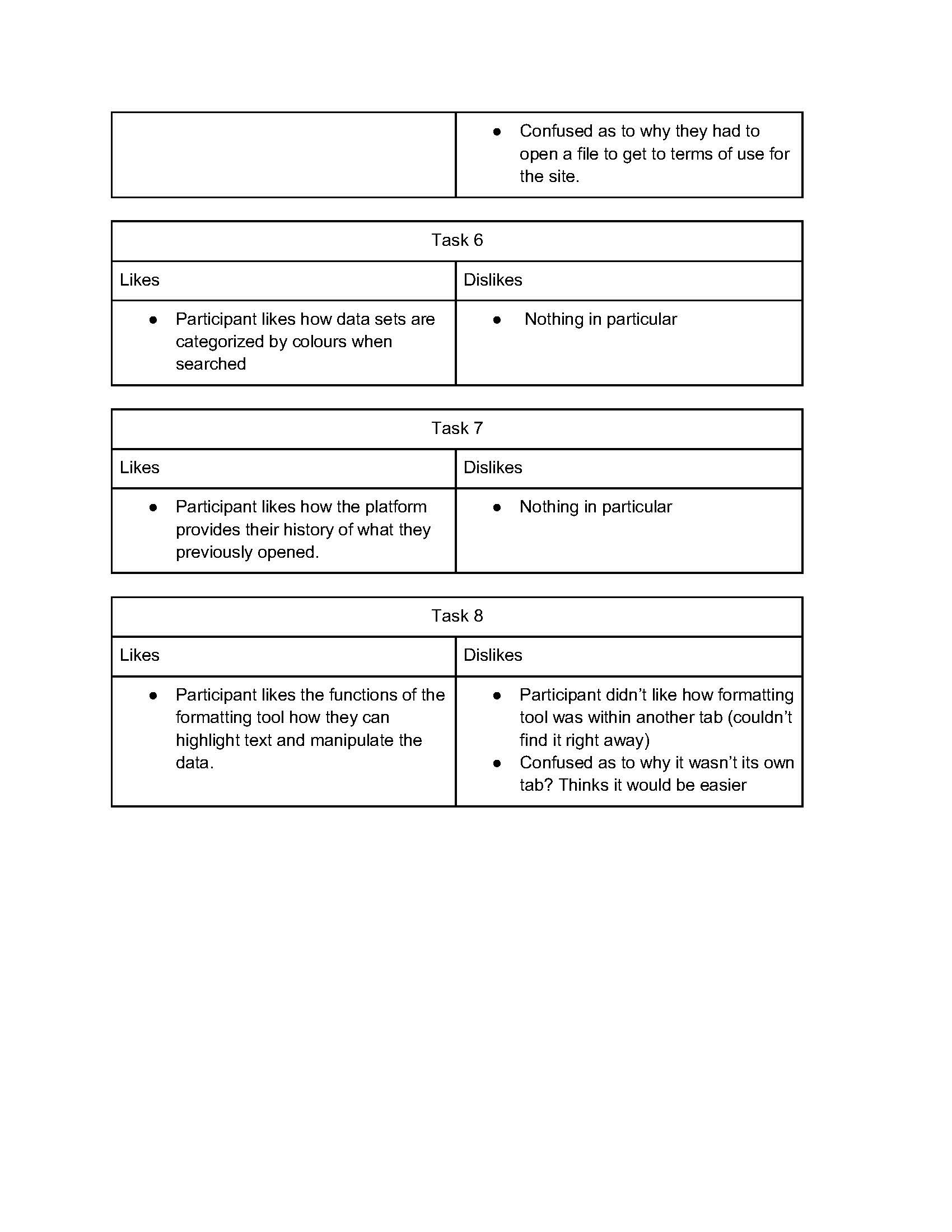 We recorded our gathered information from tests, for example, SUS scores, task times, and task completions via an excel data collection sheet that was accessible to all group members.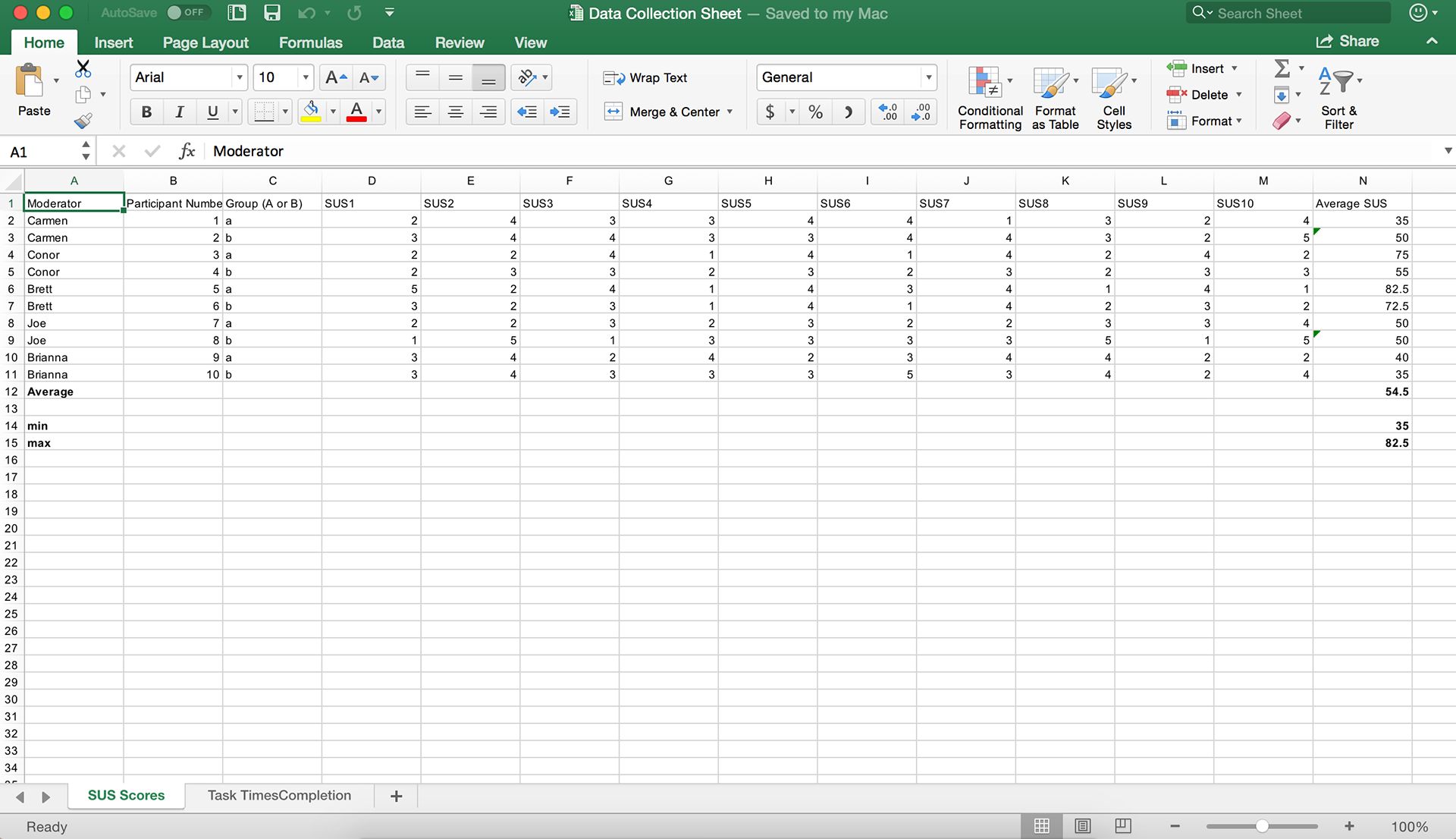 The recommendations we presented to the City of Calgary officials were based on the averages of data, such as SUS scores, as well as the consideration of demographic trends with particular participants, for example, task completion and time depended on comfort with technology and age.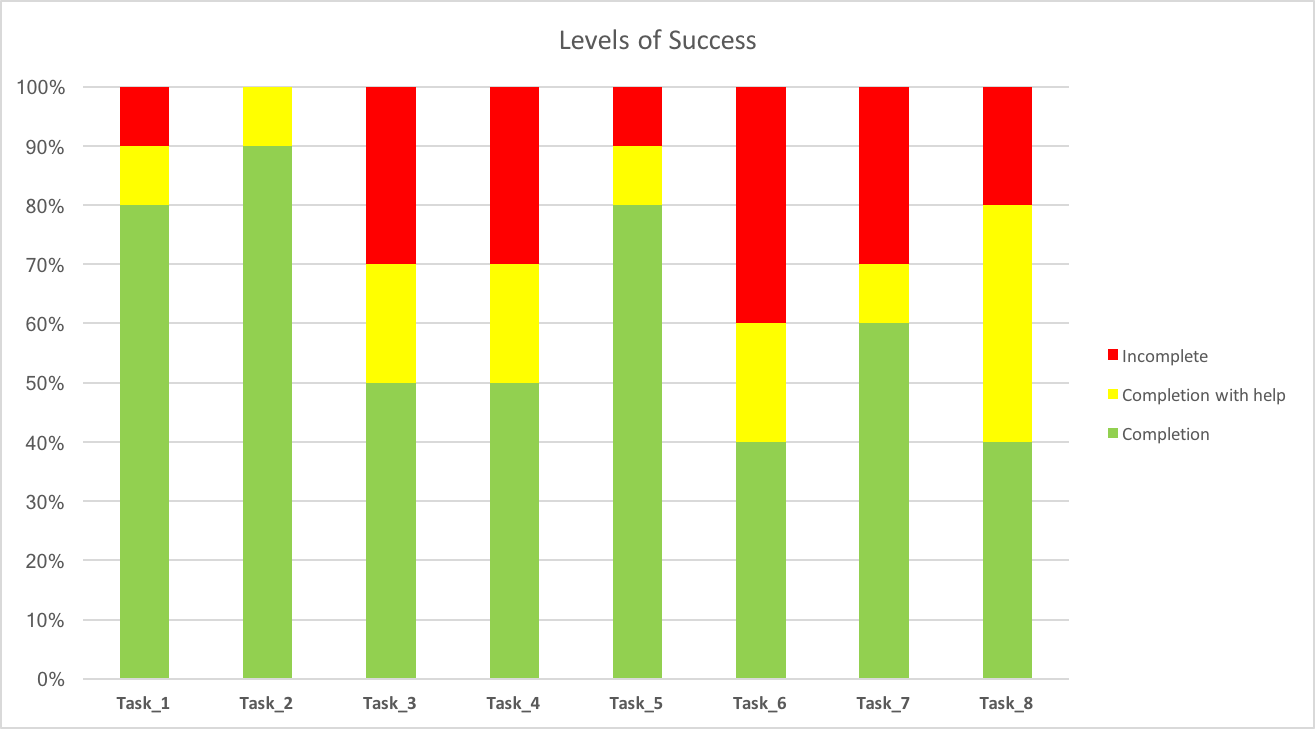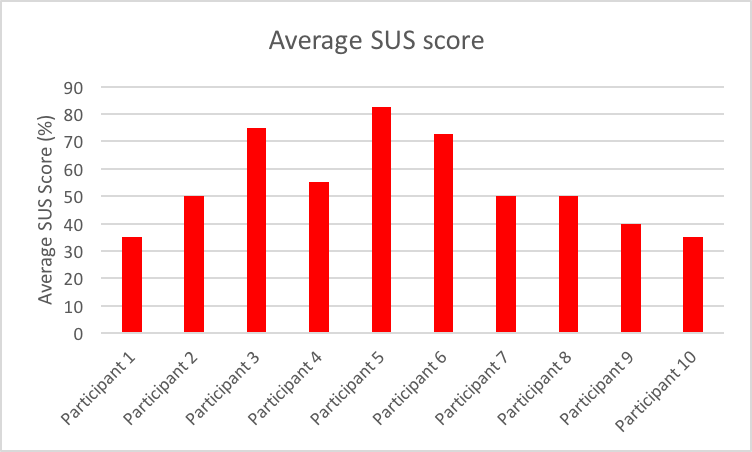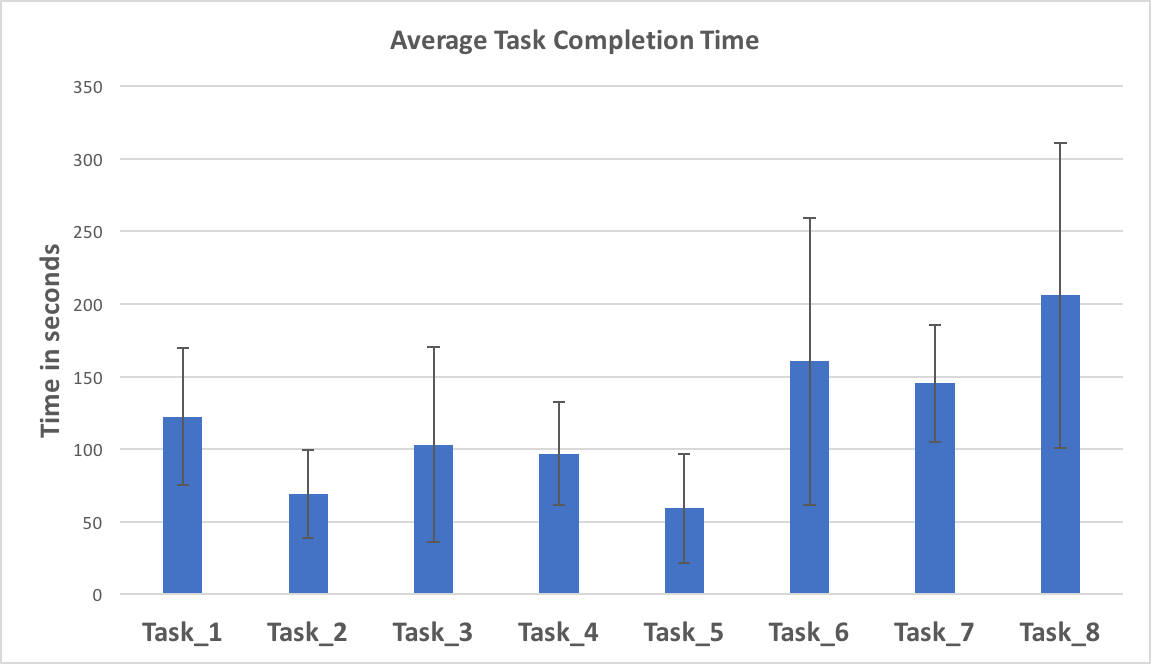 We provided a final report to the City of Calgary officials, which included our test plan, introduction, methods, participants, measures, and recommendations for improving the overall user experience of the Open Data Portal website.