Woodcliff United Church Communications Assessment and Strategy
During my internship with Woodcliff United Church, I organized, redesigned, researched, and wrote an internal and external communications plan.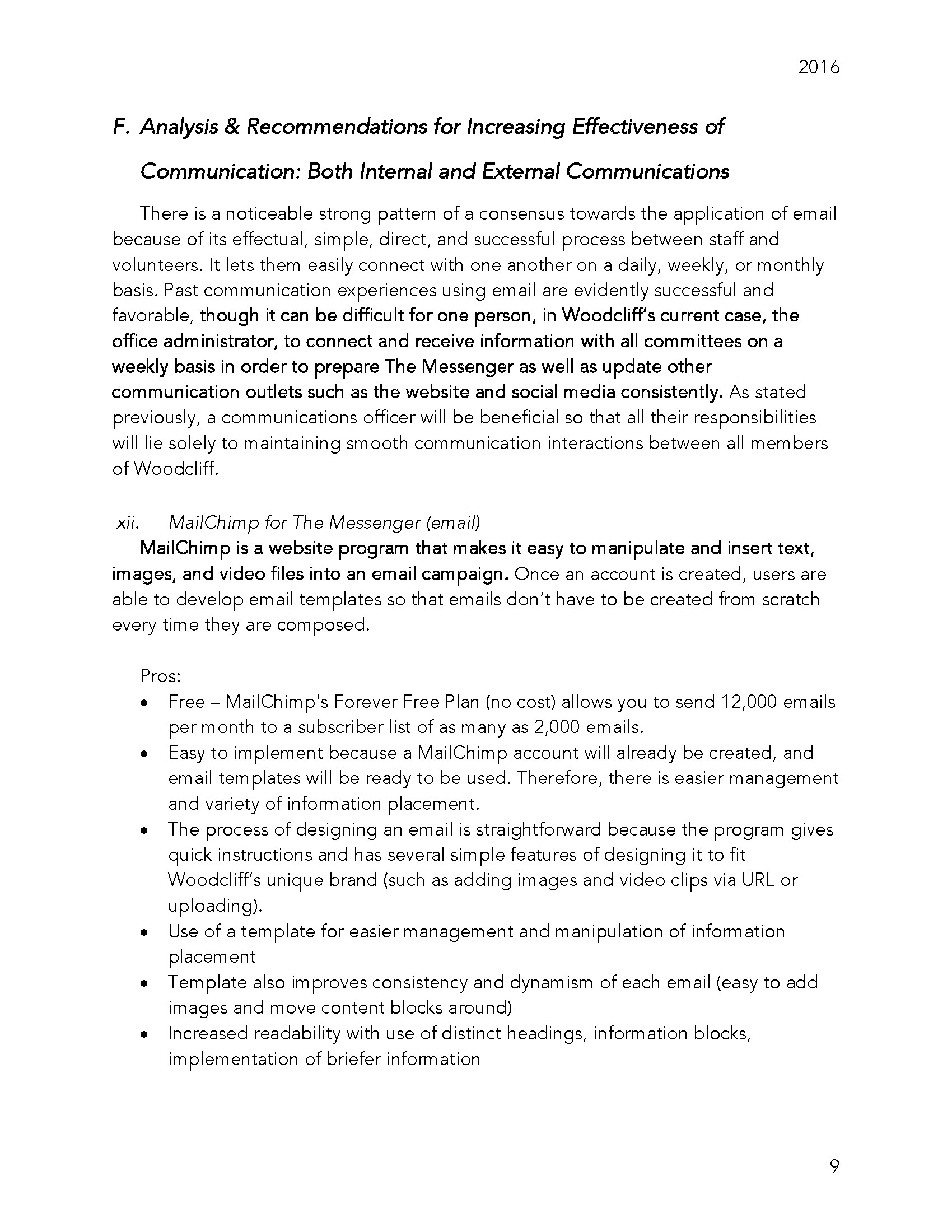 After conducting interviews with various employees, committee members, and members of the community that attend the church, I began my evaluation process which examined any potential communication problems within the system. The plan included field research, evaluation process, a breakdown of internal and external communication systems, analysis and recommendations for increasing effectiveness of communication, and an appendices.
I redesigned and visualized their structure diagram for easier readability and understanding of the communication connections and hierarchy.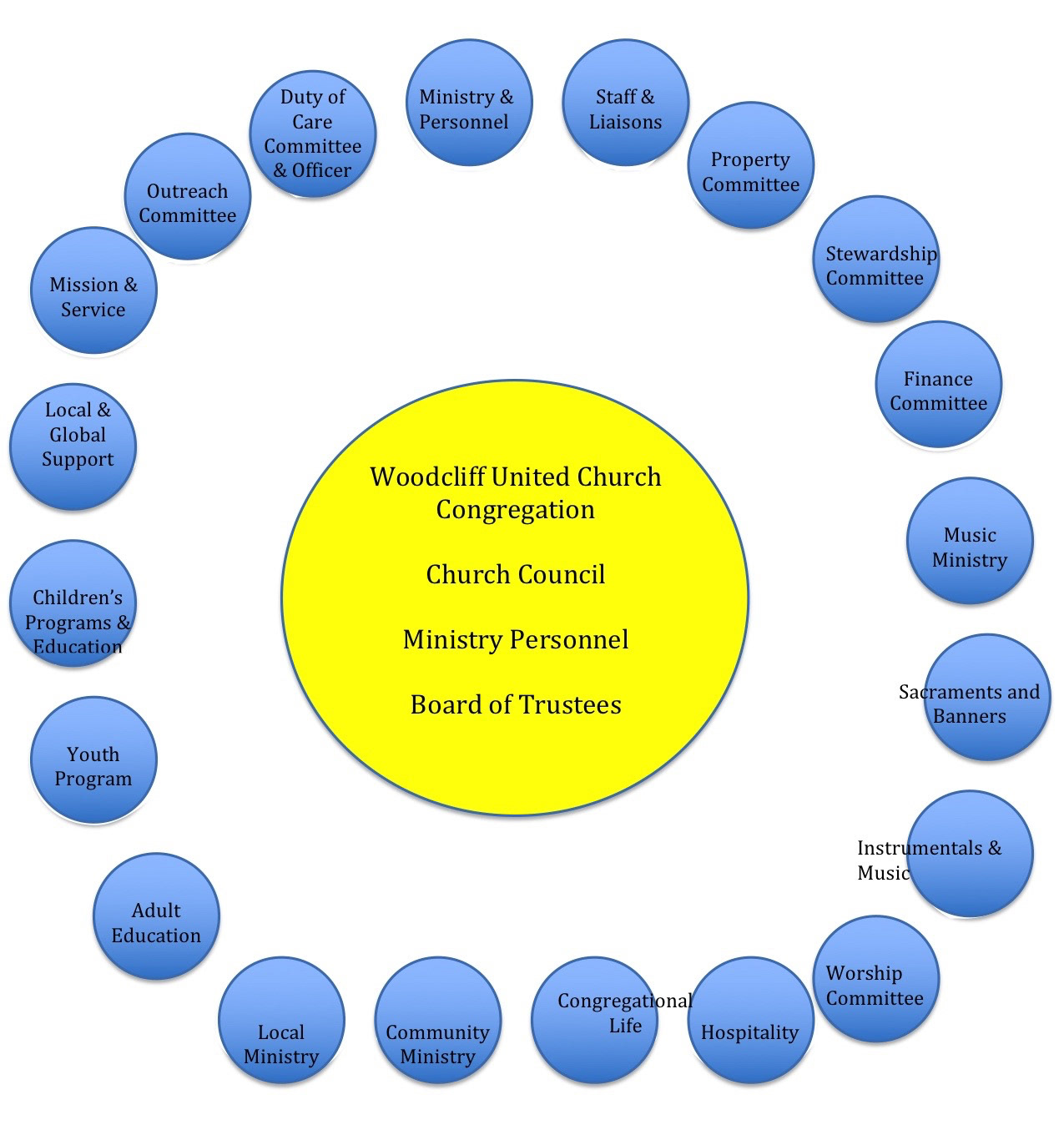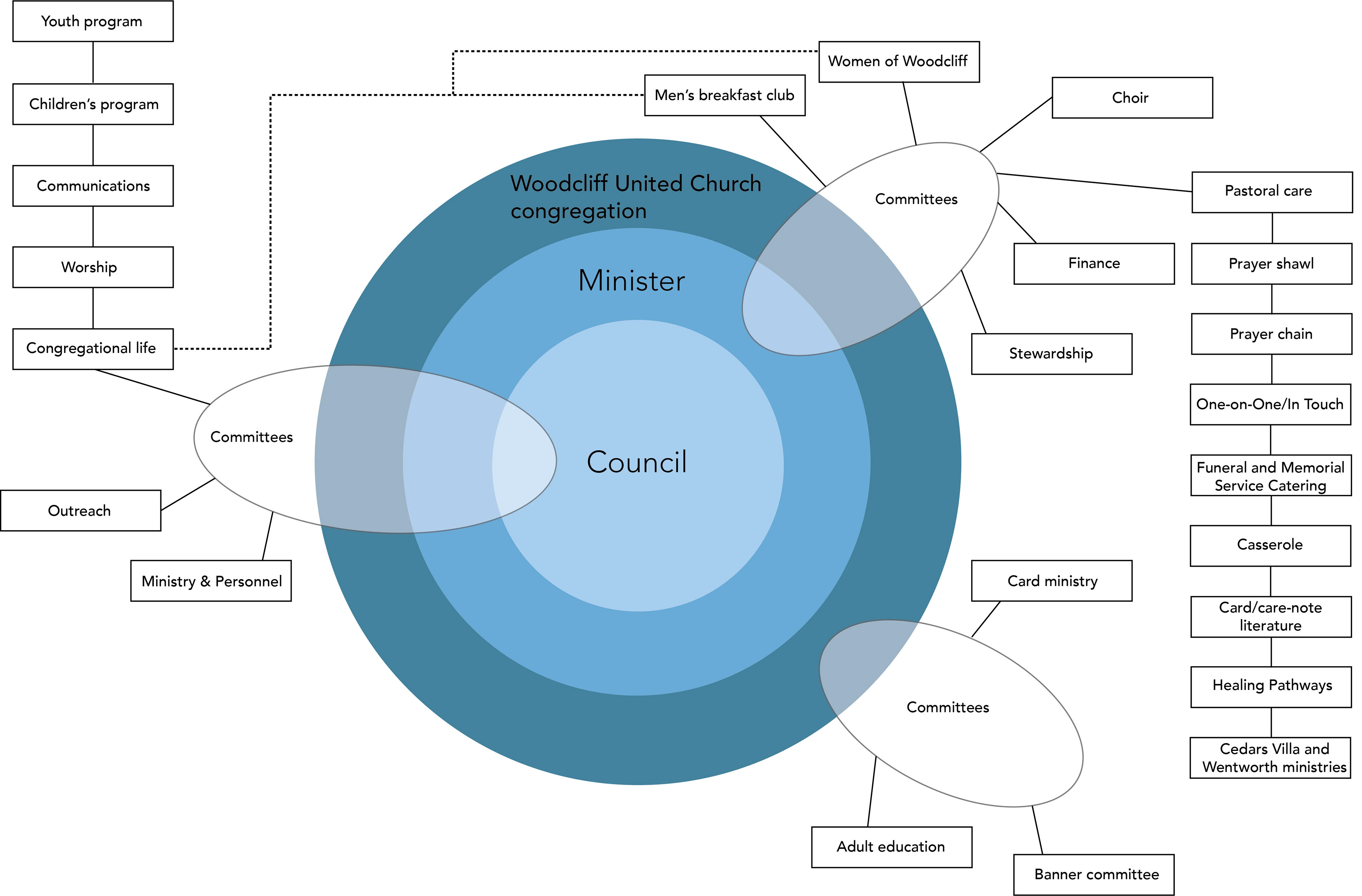 Additionally, I created and distributed a survey that gathered direct information from my audience (the church community). This helped me further assess the church's communication issues as well as provide effective recommendations as solutions.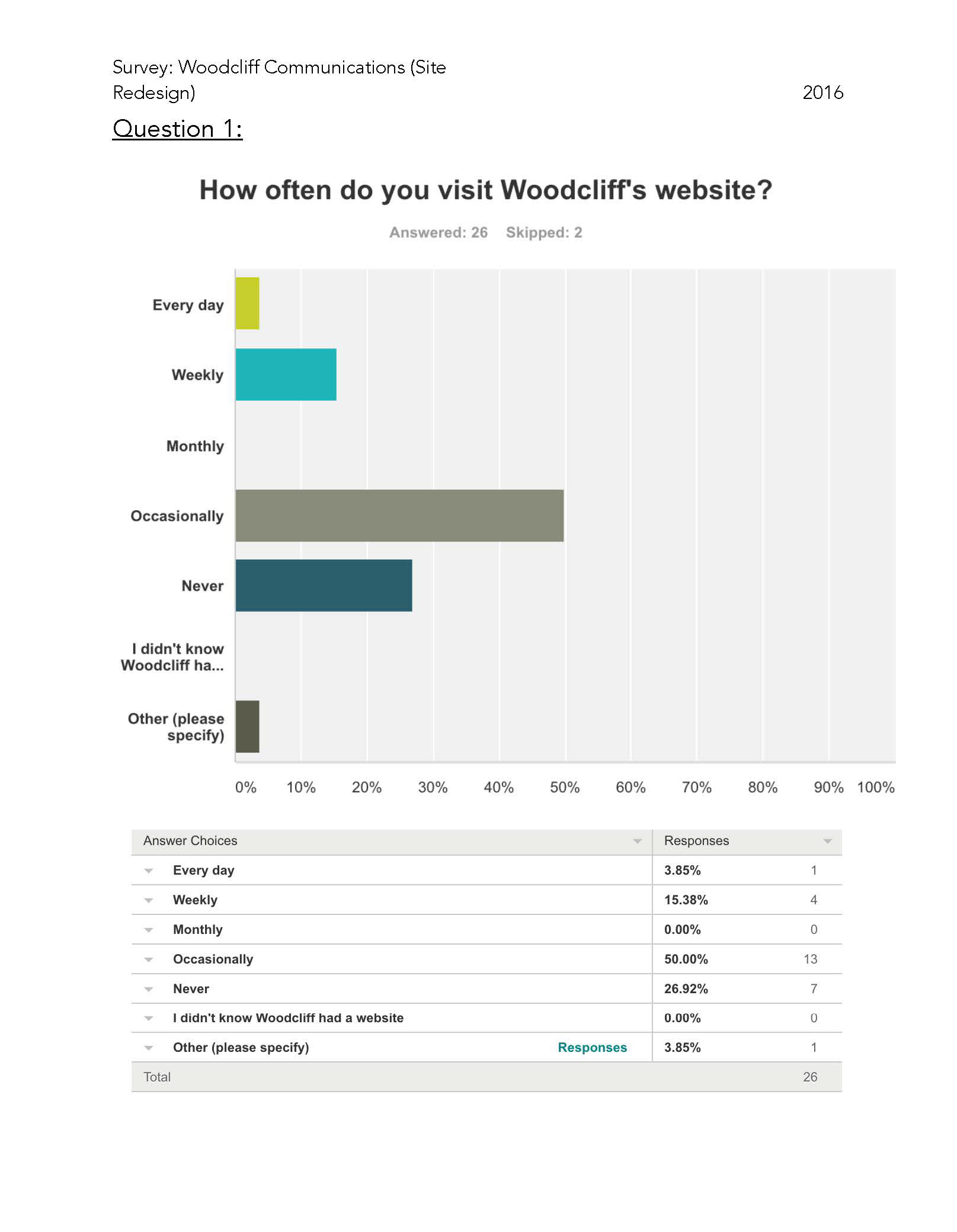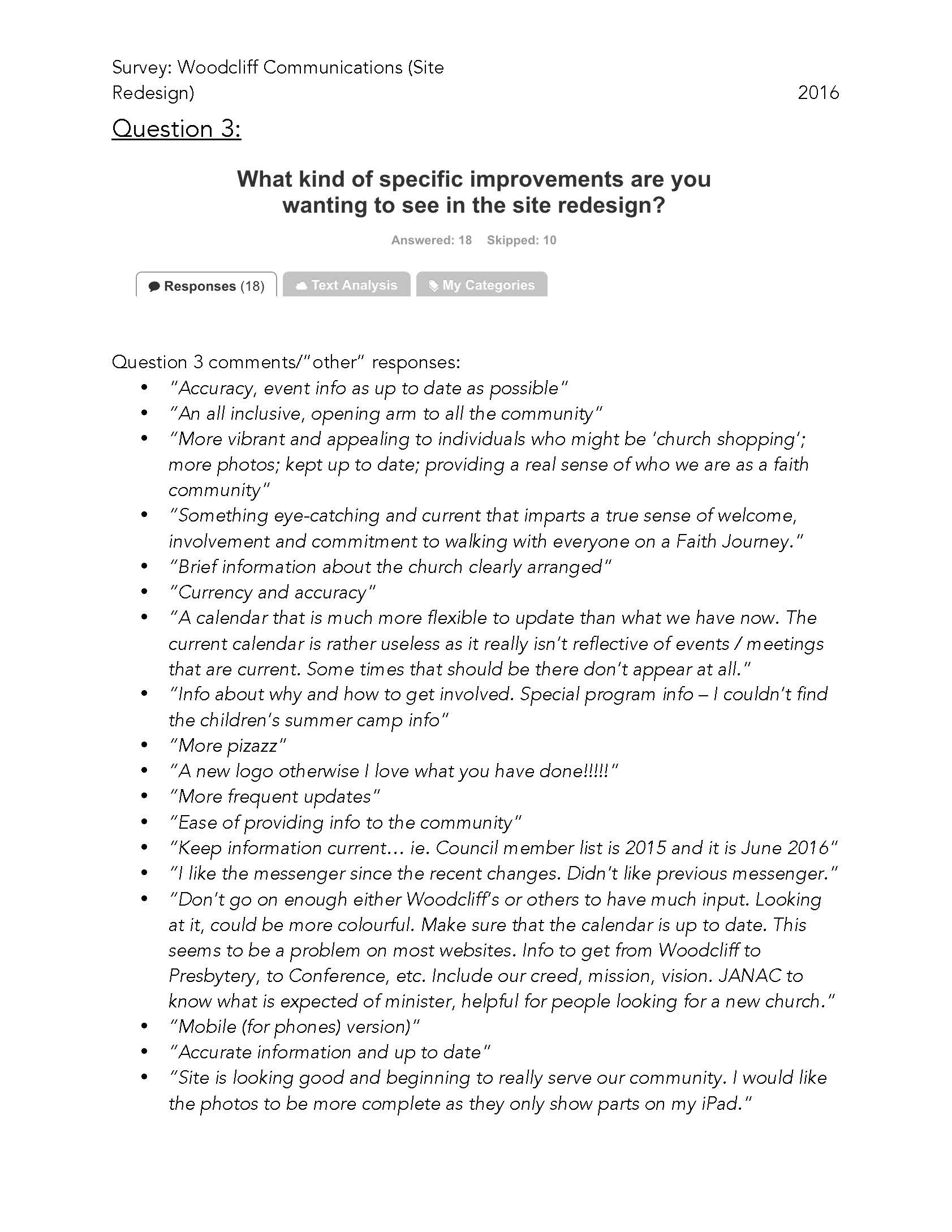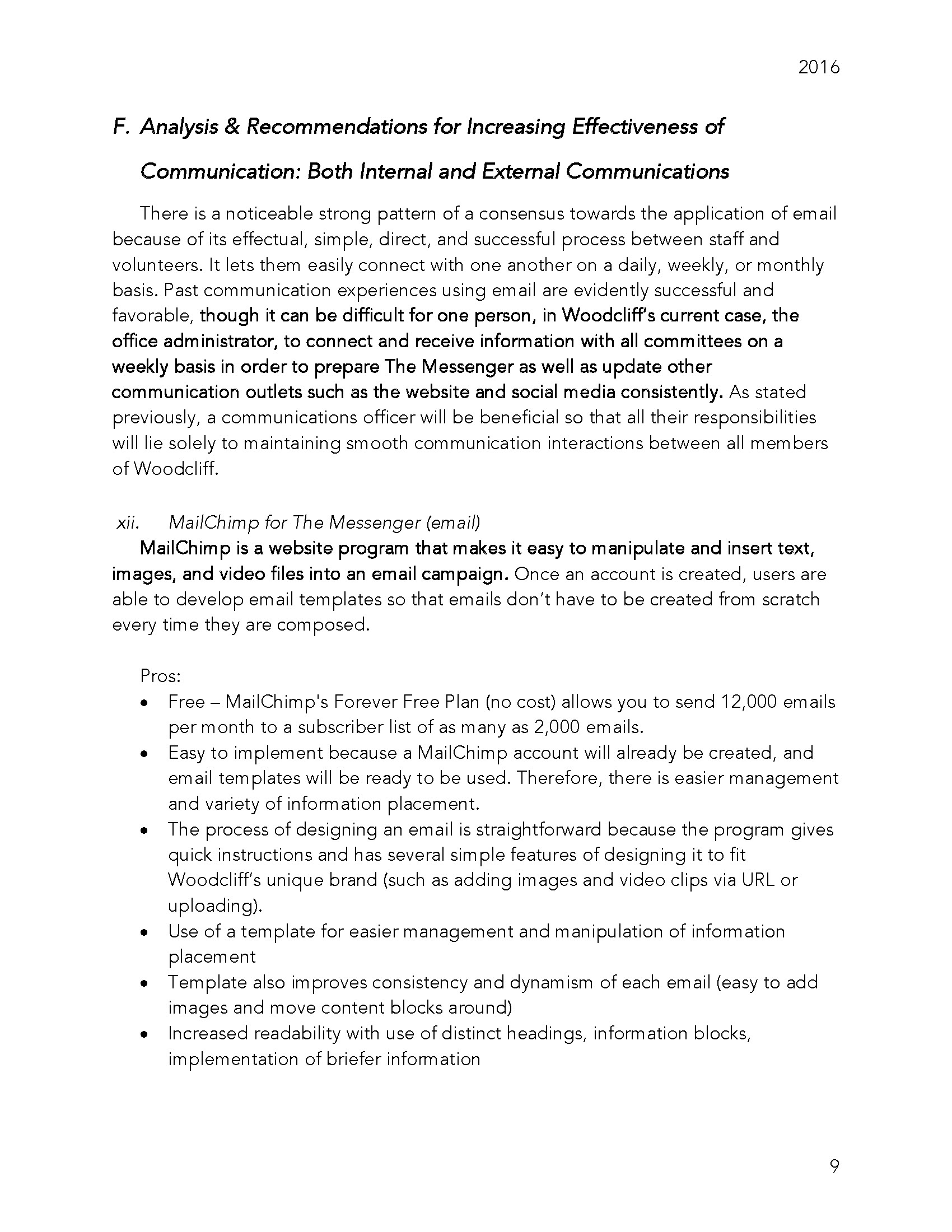 Based on my own research as well as the input gathered from the church's audiences and members, I decided on some solutions to help increase the effectiveness of communication for all of the stakeholders involved. My solutions for internal communications included implementing the use of a user-friendly online mailing system, as well as the collaborative use of Google Drive to organize meeting notes. For external communication, I recommended signage placements, flyer designs with a branded style guide, and a social media strategy.